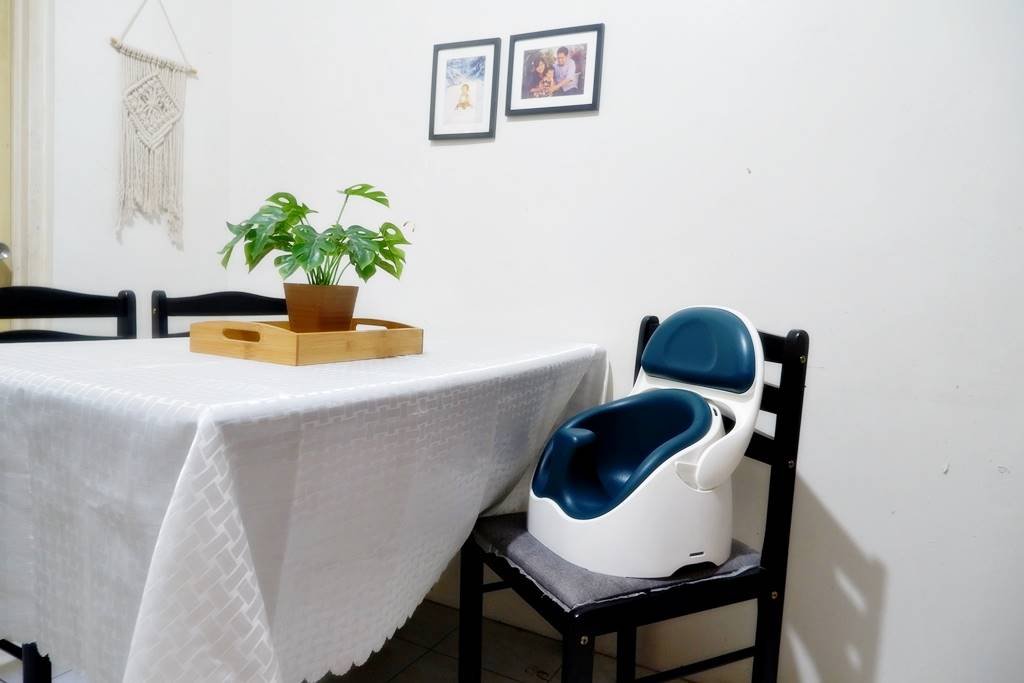 Review: Jellymom Jelly Wise Chair
Jellymom is a South Korean brand distributed by Baby Plus here in The Philippines. It is a popular baby booster chair in South Korea because of its high-quality ergonomic design.
Jellymom Wise Chair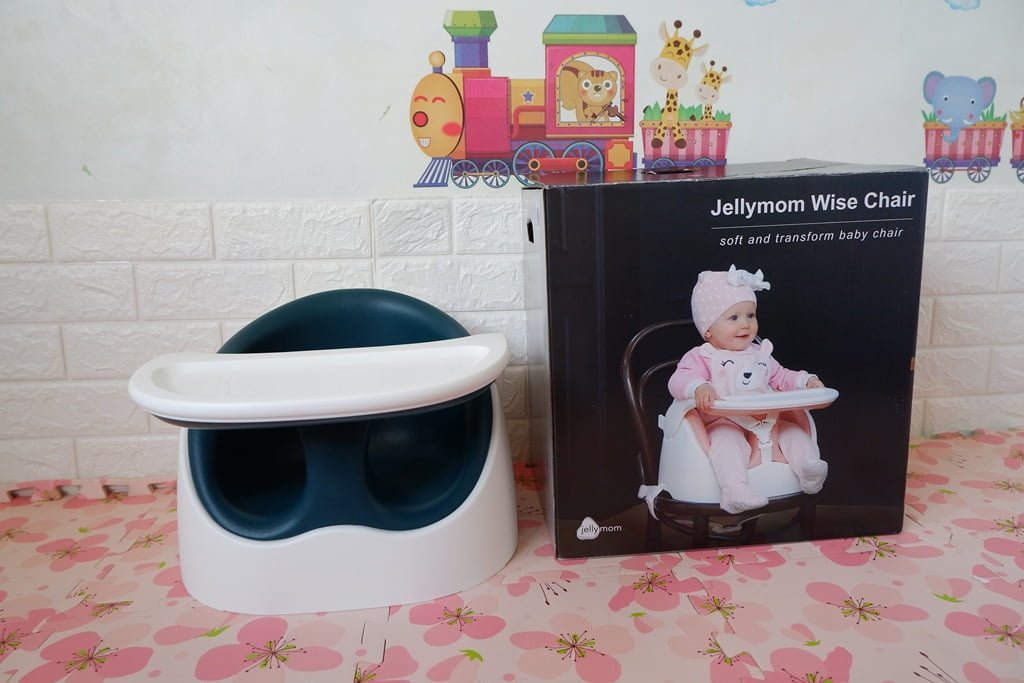 Features:
Interchangeable seat cushions and removable headrest/tray that can be adapted to suit babies from age three months to 5 years old
Ergonomically designed soft cushion seat with supporting crotch post that promotes healthy posture
Uses Y-safety belts to prevent babies from getting out of the chair and adjustable safety belts that can be attached to any chair
Easy to carry with its built-in handle
Made of material that is easy to wipe clean, ideal for weaning
99% Anti-bacterial seat cushions
Acquired CE Marking, ISO 9001 & Environmental Friendly Product by KC(Korea Certification)
Materials:
Polyutheran, Poly Propylene
Available colors:
Bluish Green, Scarlet Pink, Turkey Blue, Muted Grey, Lala Blossom, Sage Teal & Galaxy Charcoal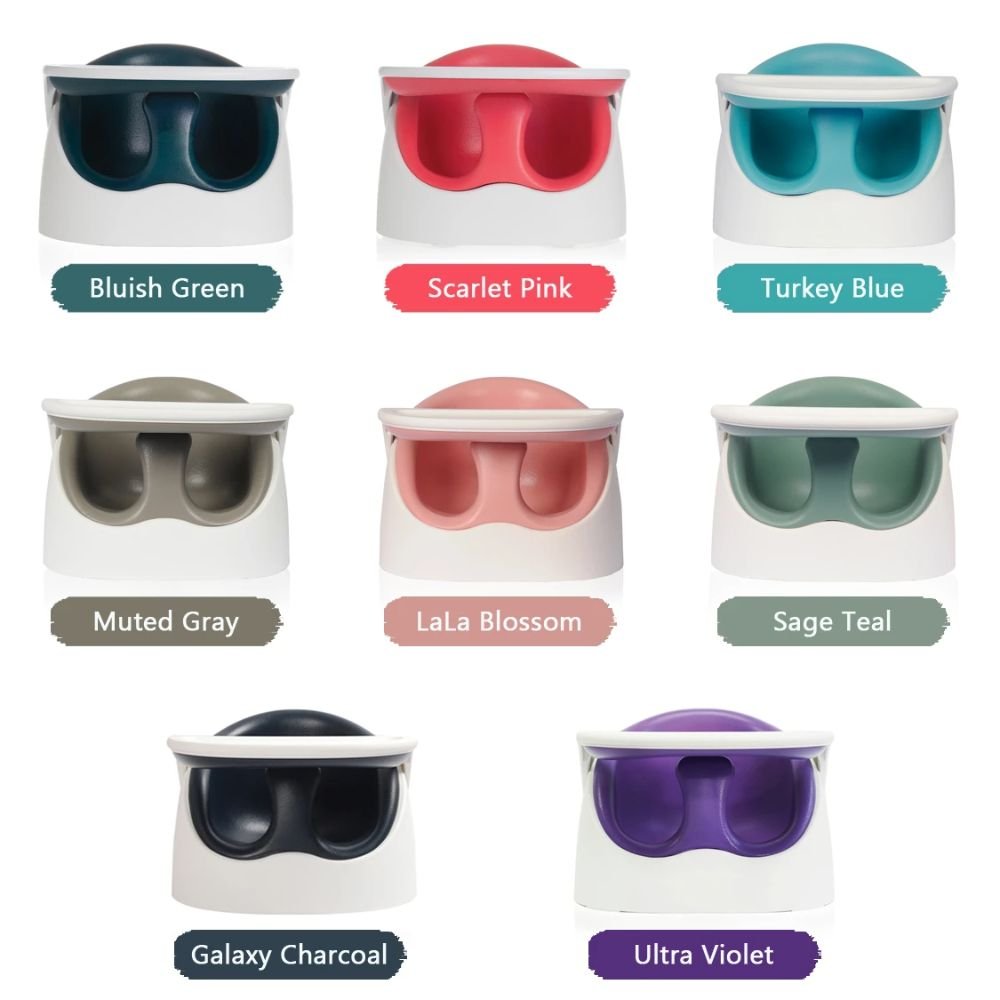 Price:
Php 5,150
Optional Add-ons:
Premium Bag (can be used for travelling)
Premium Cart (can be transformed into a walker or a push toy)
Where to get them?
You can get this from their online shop and Lazada. They are also available on baby shops like UrbanMom and Baby Mama. You can message them too on their social media channels for more information.
Our Experience
We started using Jellymom Wise Chair when Audrey is ten months old. By that time, we are already on our 4th month in BLW.
Audrey can already sit on her own, but I noticed that her posture improved when we switched to Jellymom.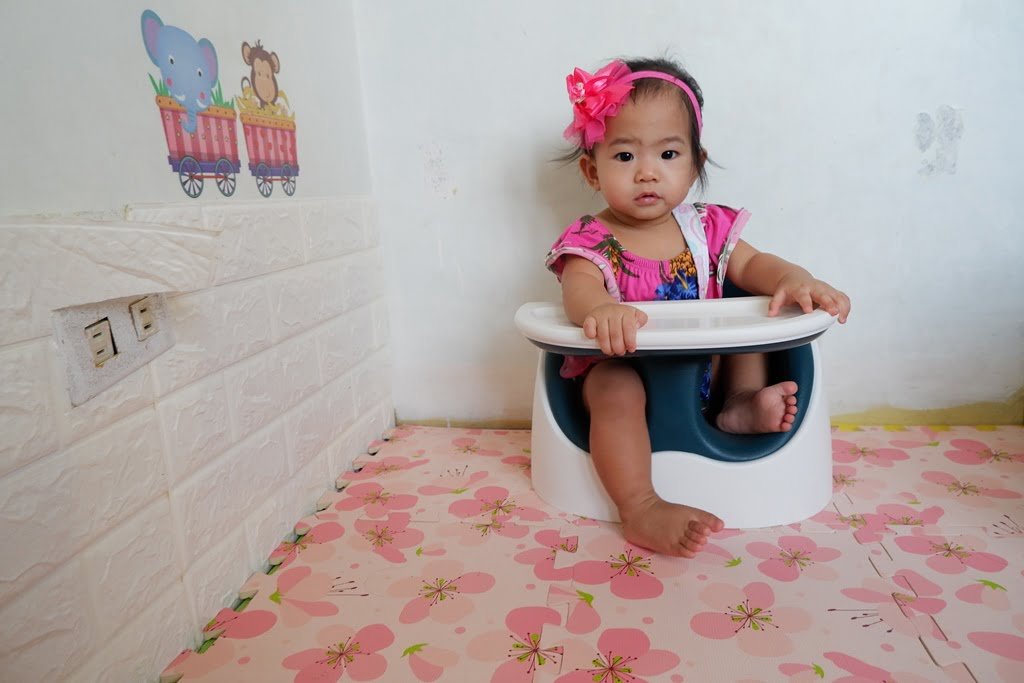 Upon unboxing, I see that these are the items included inside the box:
1. Basic Seat
2. Removable Soft Cushion
3. Removable Booster Cushion
4. Tray with Headrest
5. Headrest Cushion
6. Seatbelt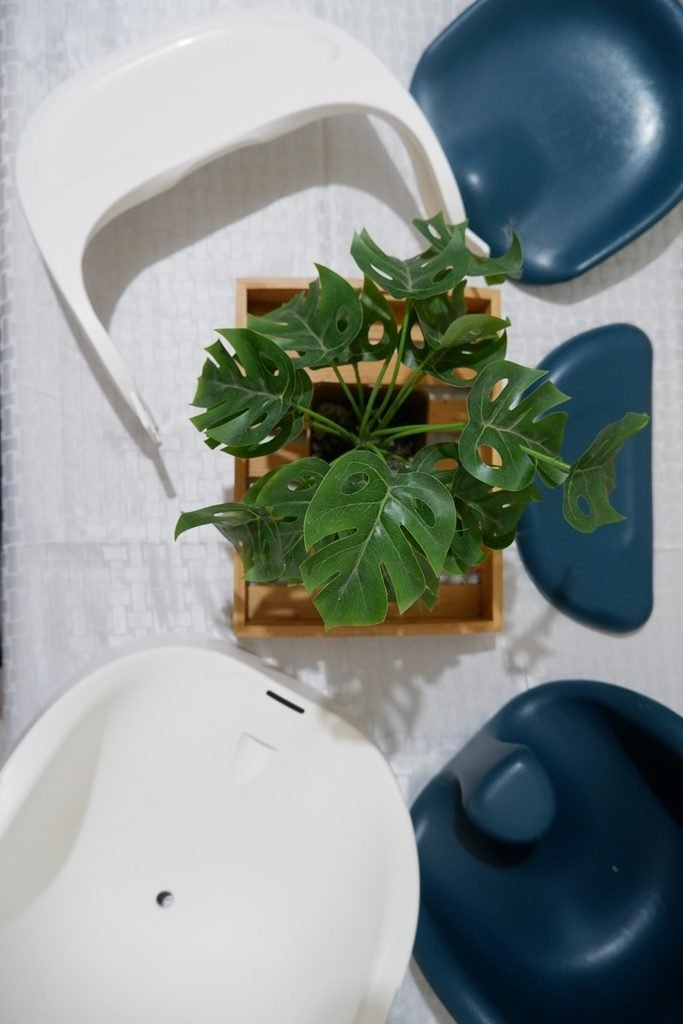 This is a good investment for us because we can use it in 4 ways as Audrey grow older.
Stage 1: (3-5 months)
Headrest Seat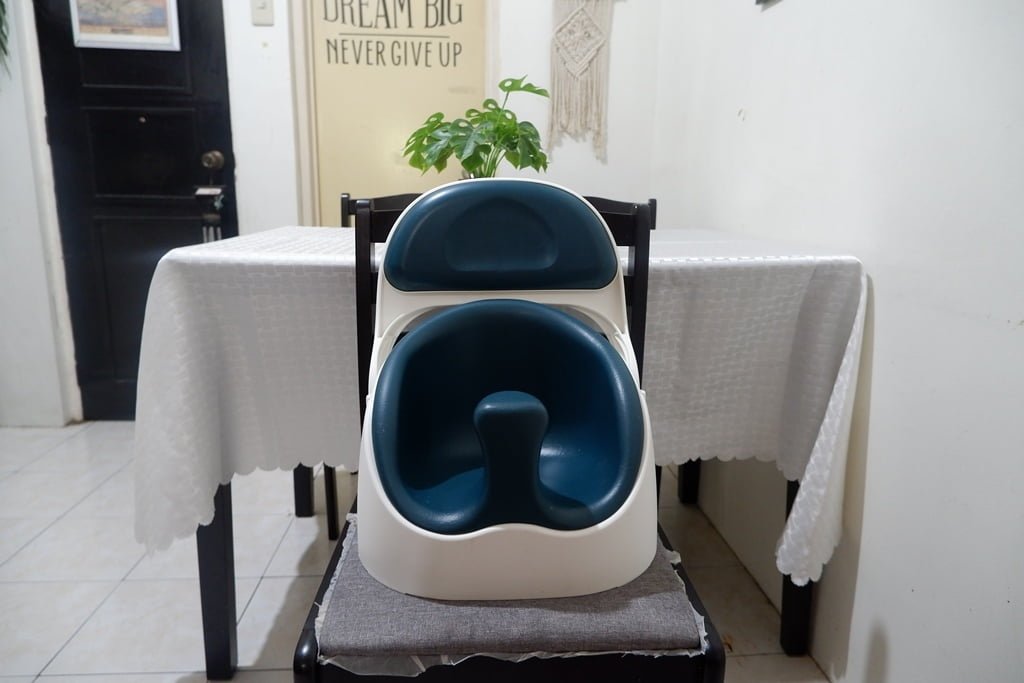 Stage 2: (6-12 months)
Tray Seat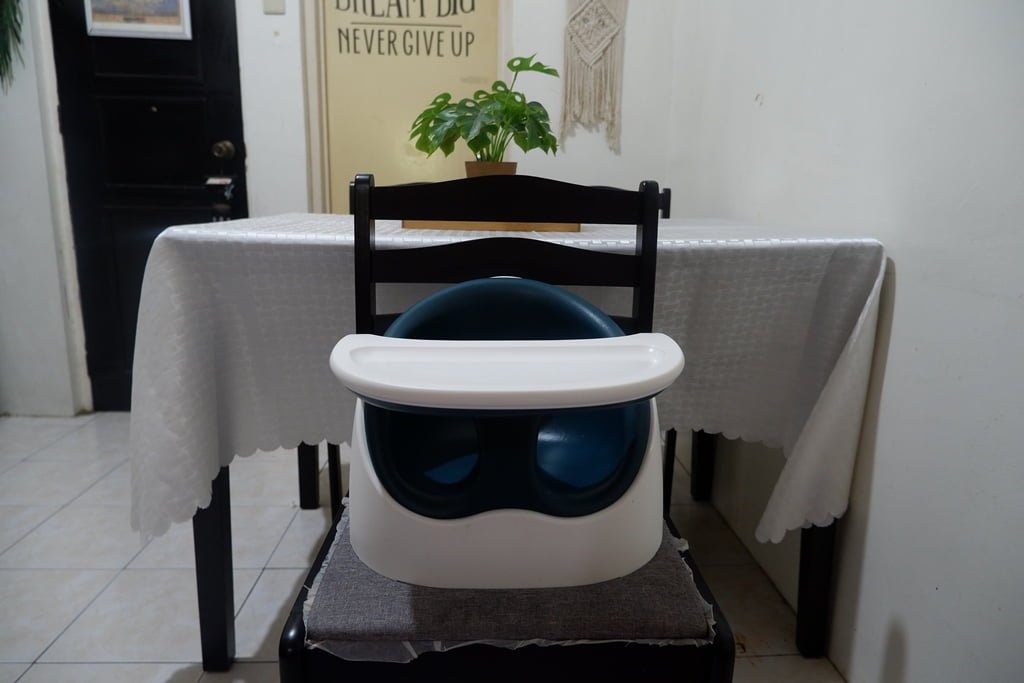 Stage 3: (1-2 years)
Soft seat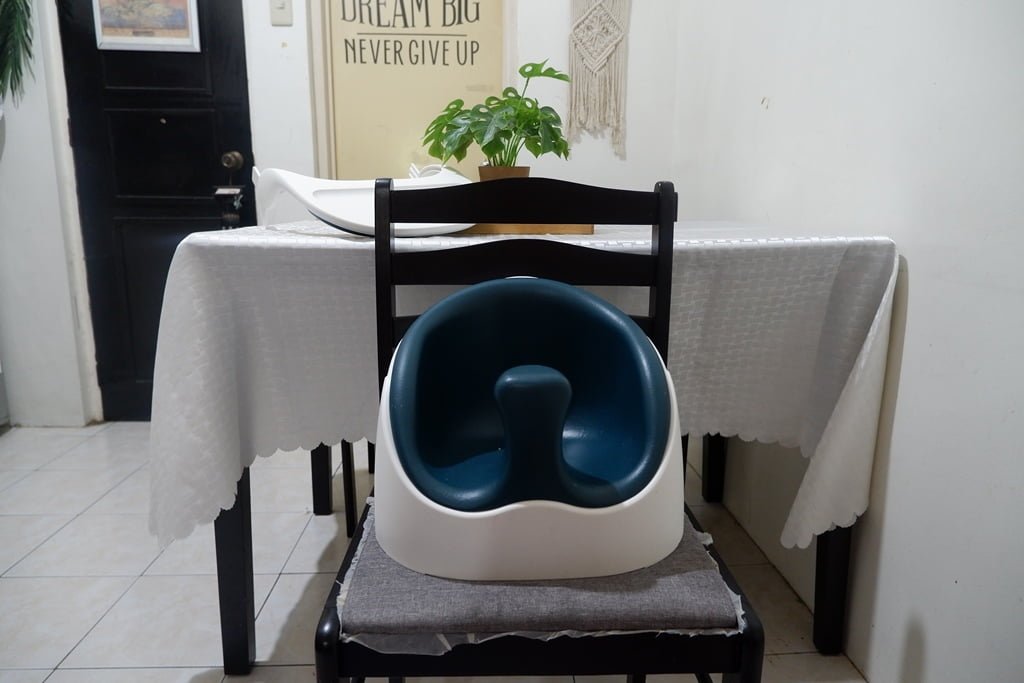 Stage 4: (3-5 years)
Booster seat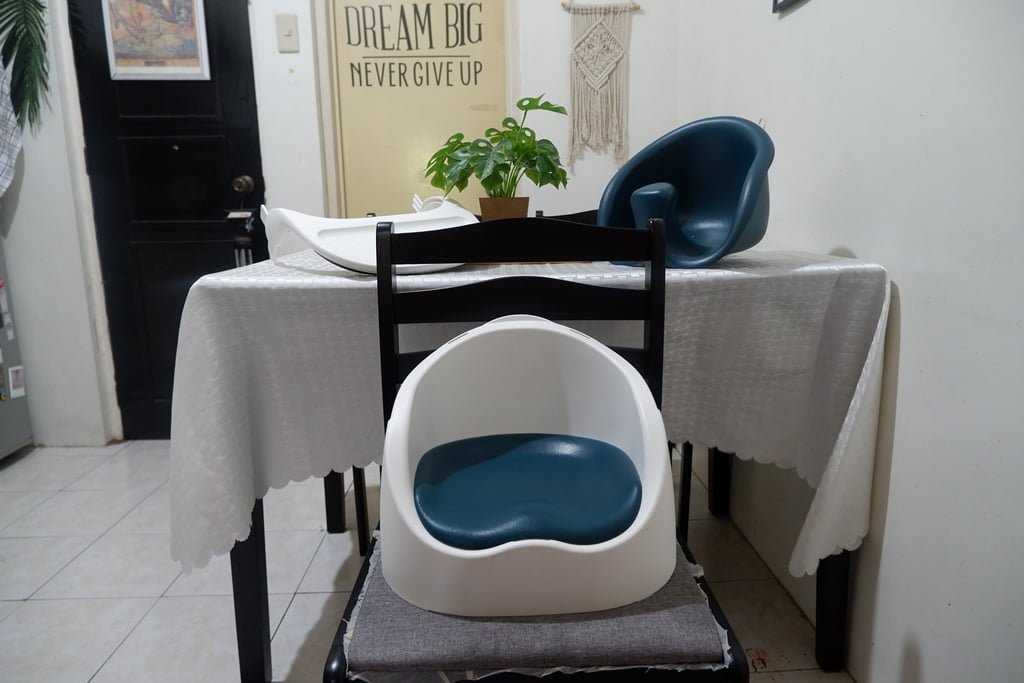 I like that it saves space in our dining area. We just put it on top of our dining chair, and it's good to use.Unlike the high chair that we are using before. It has wide legs and consumes a lot of space.
Another thing that I like about Jellymom is its removable cushion. It is ergonomically designed and helps Audrey to have a good posture while eating.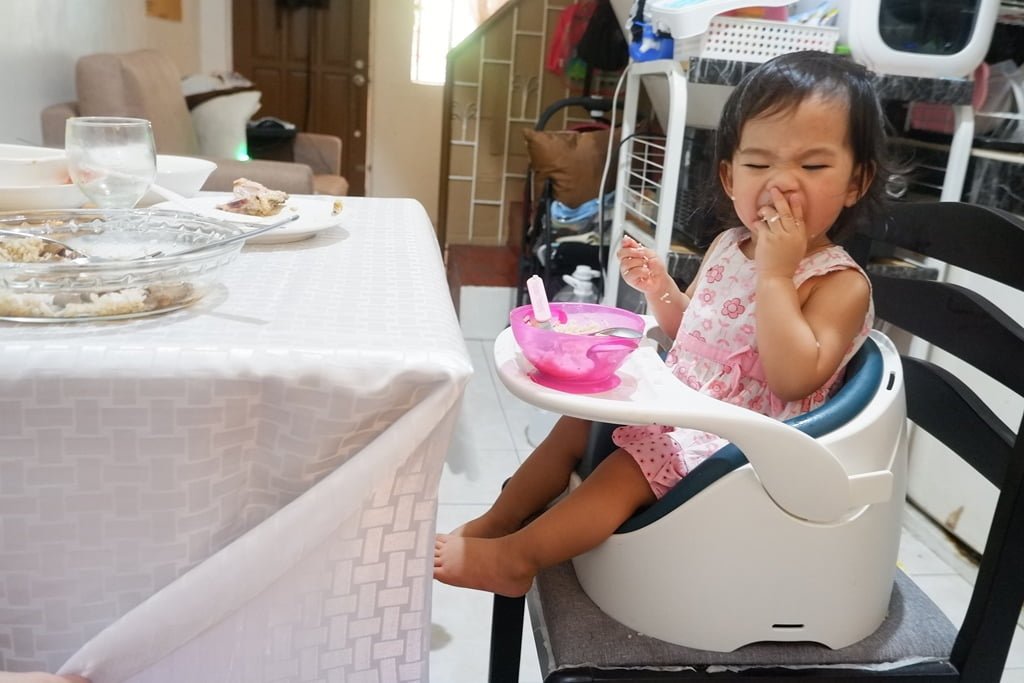 This cushion and its basic seat are also easy to clean. Most of the time, I use wet wipes/cloth to clean this.
It is also easy to carry because it has a built-in handle at the back part; I can quickly transfer it from our dining area to our living room.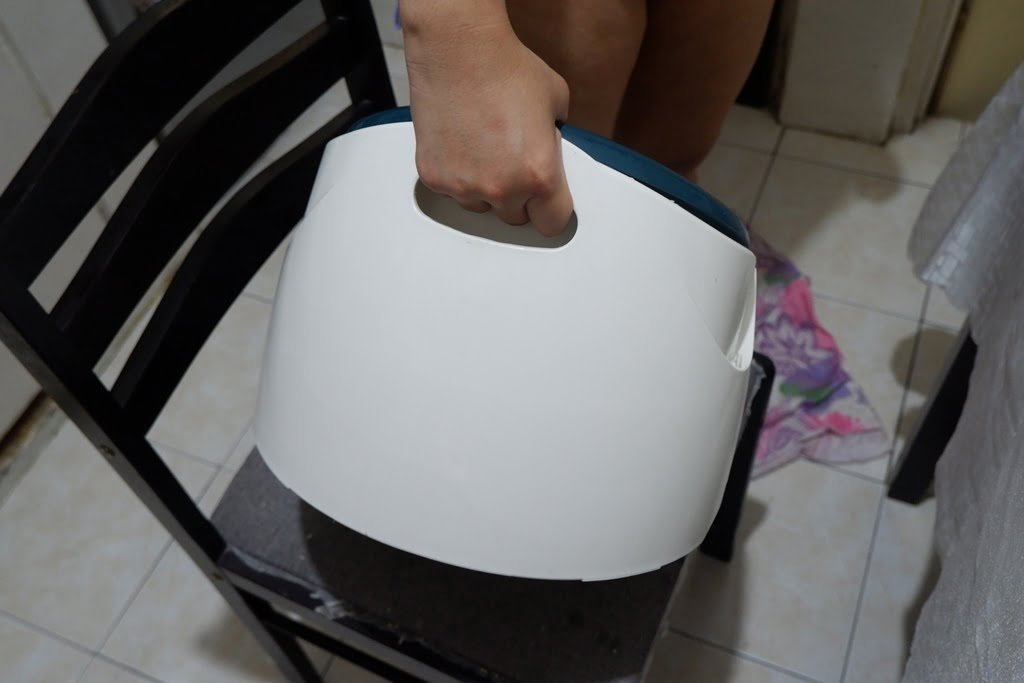 The level of chair is also on our eye level, so it is perfect for us since we are practising BLW and we wanted Audrey to eat with us during mealtime.
Overall
Jellymom is indeed an excellent investment. We've been using it for more than six months, and I know it will stay with us for a long time.
How about you?
What are your considerations when choosing a feeding chair for your baby?
Do you prefer a high chair or a booster chair like Jellymom?
What are your thoughts about this?
I love to hear your thoughts. Feel free to leave a comment below.