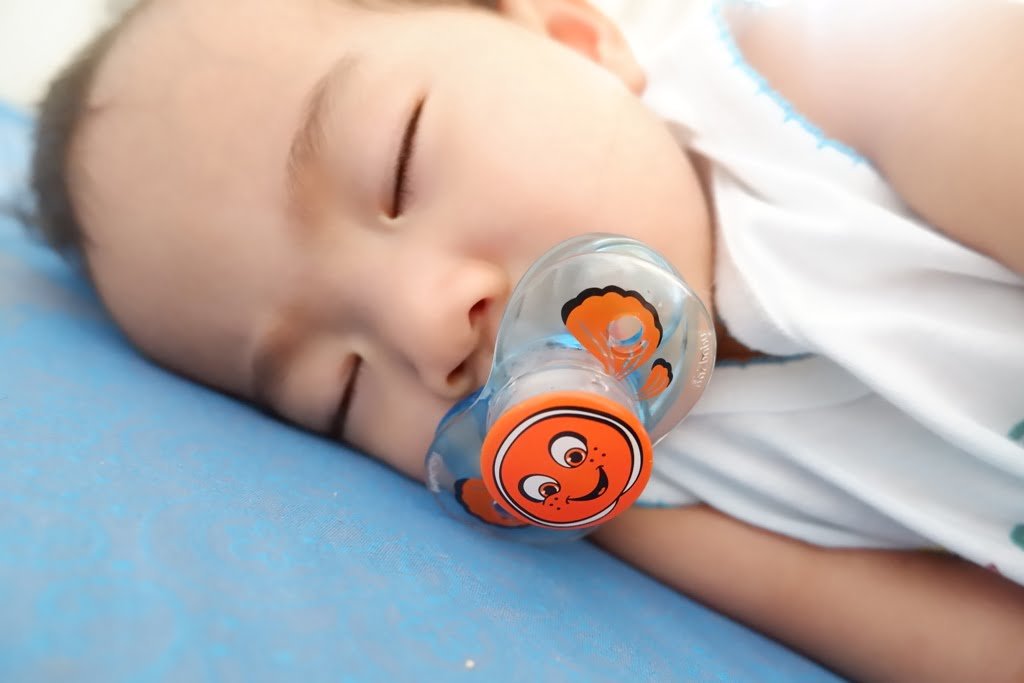 REVIEW: RAZ BABY KEEP-IT-KLEEN PACIFIER
Between a never-ending cry of a baby and a clueless first-time mom, is a pacifier that's willing to save the day. It is true – a pacifier saved my sanity.
I thought it was another sleepless night but no- Audrey is inconsolable. I can't seem to figure out her problem. I know she was not hungry because I just fed and burped her. Her nappies were new as well. Then, I remembered – someone gifted us with a pacifier. After cleaning and sanitizing it, I let her use it. It was like magic! It soothed her!
The only problem that I had with her pacifier is, I have to clean and sanitize it every time it drops! It's tiring especially now that she loves to throw a lot.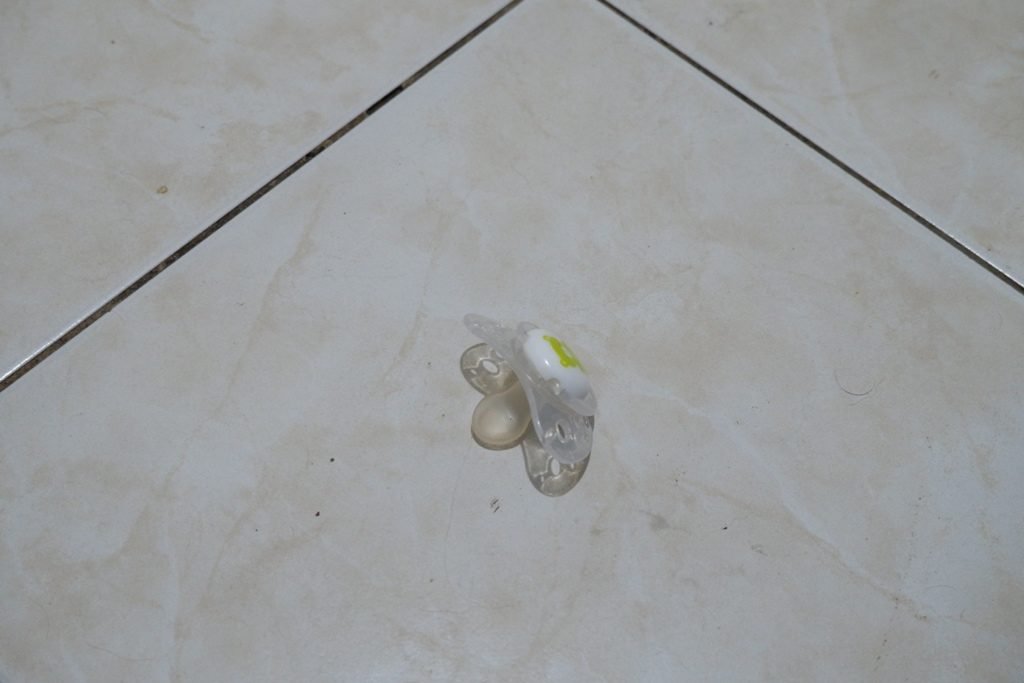 When I heard that there's a pacifier that automatically closes when dropped, I am more than willing to try it. In this blog, I'll be sharing my thoughts about Raz Baby Keep-it-Kleen Pacifier.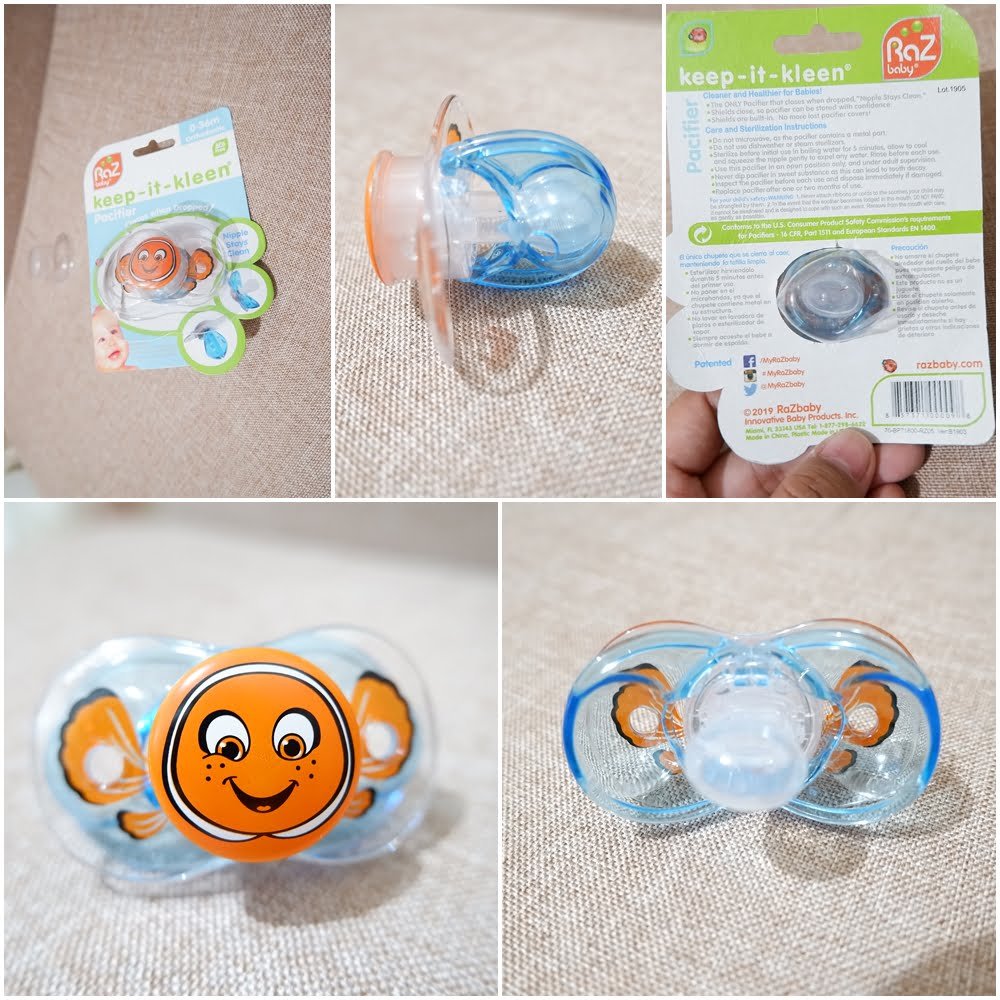 Raz Baby is a multi-awarded US brand that's exclusively distributed by Tickled Babies in the Philippines. 
This pacifier closes when dropped which keeps the nipple clean. The shield/cover is built-in and already attached to the pacifier.
Features:
Nipple stays clean – Closes when dropped
It is cleaner and healthier for baby
0-36 months
BPA Free
Silicone Orthodontic Nipple
The shield is attached to pacifier – No more lost covers!
Stylish, comfortable and ultra-functional
Plastic made in the USA
Conforms to US Consumer & Product Safety Commission requirements
Conforms to EU standards for pacifiers
Source: Raz Baby
FAQs (Frequently Asked Questions)
Is the Keep-it-Kleen pacifier BPA free?
Yes, all RaZ Baby products are BPA free and the plastic is made in the USA.
How do I know the Keep-it-Kleen pacifier is safe?
It has been tested by the US Consumer Product Safety Commissions and several independent laboratories and conforms to the safety requirement for pacifiers – 16CFR, Part 1511 and the European EN 1400.
Is the pacifier comfortable for my baby?
Yes. The pacifier has a contoured shield design for maximum comfort; it flexes and shapes to fits the baby's mouth perfectly. It has ventilation holes which allow air circulations to help prevent irritation to baby's delicate skin.
What style nipple does it have?
We use a soft, symmetrical orthodontic silicone nipple. It adapts perfectly and easily to the baby's natural sucking action and won't damage the baby's developing mouth.
Can the pacifier close up while my baby is using it?
No, while the baby is using the pacifier it will stay open. When the baby takes it out of their mouth it will close since it is very sensitive to motion.
Can the pacifier pinch my baby?
No, the contoured shields are soft and do not apply pressure. If you place your fingers in between the shields, you will feel that there is no force.
Can my baby open the pacifier on their own?
Our experience has been that once a baby is about 9 months old they start developing more dexterity in their hands an can open the pacifier. Before nine months, Mom or Dad can open the pacifier for the baby. During this stage, the parent is going to have to pick up the baby's dropped pacifier anyway, and at least they will know that it is clean.
How many sizes does the Keep-it-Kleen come in?
We offer one size for all ages. Research shows that a child should stay with a smaller size since it makes it easier to wean the baby from using a pacifier. We offer a nipple that is between size one and size two for maximum comfort.
Source: Raz Baby
Raz Baby Ph
Shop thru SM Stores, Mothercare and Rustan's
WHAT I LIKE ABOUT RAZ BABY KEEP-IT-KLEEN PACIFIER
1. It is true to what it promises – it closes when dropped.
2. Audrey didn't have a hard time adjusting to its nipple.
3. Unlike the usual pacifiers that you need to upgrade as your baby grew, this one is designed to be used by babies from 0 to 36 months. I love that we can use this for a very long time.
4. After a few weeks of using it, it does not turn yellowish like the other brands that we had tried. It's also hygienic because the baby's saliva does not get stuck inside.
5. It's easy to clean. I just wash it with warm soapy water then squeeze out the excess water from the nipple. There is no need to sterilize it.
6. It helped Audrey practice her pincer grasp. She can now open the cover on her own.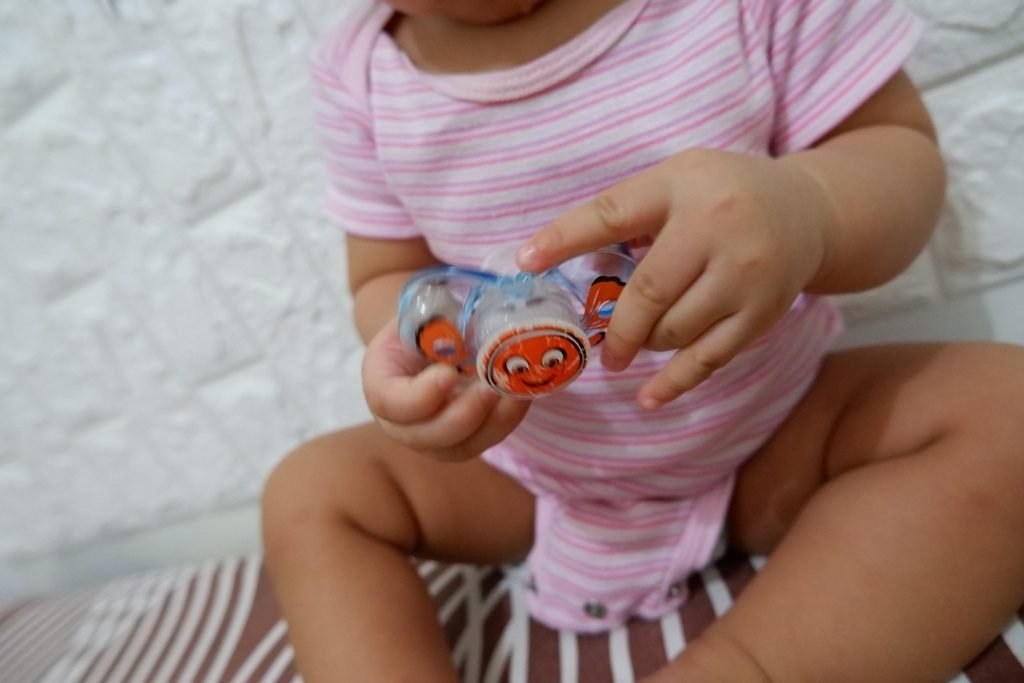 WHAT I DON'T LIKE ABOUT RAZ BABY KEEP-IT-KLEEN PACIFIER
1. I love this pacifier so much but I noticed that the design slowly chips off. I had no idea how did it happen. So I observed Audrey on how she uses this. It turns out that she is biting the other side because her gum is itchy (teething problem). Well, it is just a design. Pacifier will still function as it is without the design.
WILL I RECOMMEND RAZ BABY KEEP-IT-KLEEN PACIFIER
Yes! If you are a mom, who allows your baby to use pacifier then this will help save your time and effort in cleaning and sanitizing.
I think this is also a good gift idea. Just like us, they might not know that they'll need a pacifier in the future.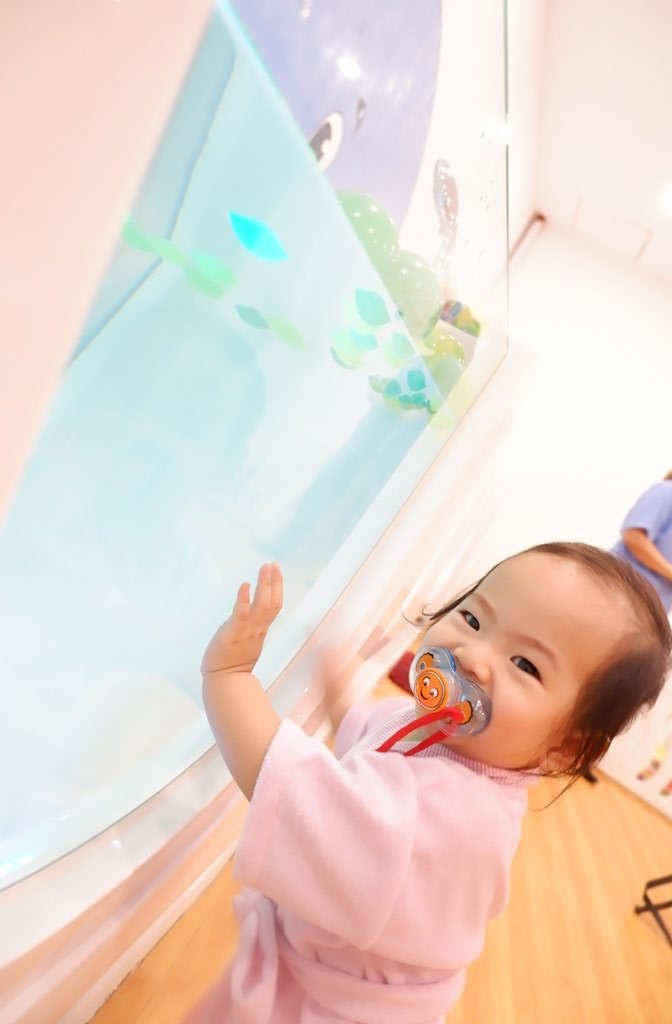 DISCLAIMER
I was provided with a free product in return for my honest review.
All thoughts and opinions expressed in blog are my own and not influence by the brand.
LET'S GET CONNECTED